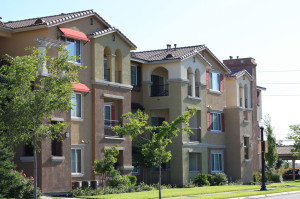 The world of insurance can be a bit overwhelming and confusing unless you're well versed in it. There's a lot of legalese. There's also a lot involved. Some things are covered while others are excluded. It's hard to know what insurance covers what.
When it comes to HOA insurance, some HOAs may not even be aware of what their insurance includes. The problem is not all insurance brokers are well-versed in this insurance, so it's important to work with someone who is. And, many HOAs simply renew their insurance from year to year, expecting that it will provide enough coverage if something unfortunate should happen. The issue, of course, with both of these situations is that the coverage may not be enough.
When choosing the right HOA insurance, it's important to take into account what coverage it provides. Most HOA policies provide protection under two basic areas: liability coverage and property protection for common areas. When it comes to single family home HOAs, it's easier to define what areas are considered common use. That would be places like the pools, clubhouses, the walking paths, fitness rooms, etc. When it comes to condominiums, there is additional coverage. With a bare walls coverage, the HOA insurance also includes the walls as well as structure within the walls such as wiring and plumbing. With all-in coverage, it also covers built-in items, such as countertops. Anything else within the home would need to be covered by condo insurance (just like with single family homes needing homeowners insurance for their property).
Taking a Look at Liability Coverage and Common Area Property Protection
But, let's break down exactly what is referred to with liability coverage and property protection.
Liability coverage has to do with protecting people and the HOA if they're injured in a common area. See, if someone does get injured, say they slip and fall on the sidewalk or by the pool, they might then decide to sue the HOA. If that happens, liability coverage should provide protection. This not only helps the HOA but it can also help homeowners living within the HOA. This is because if the HOA did have to pay out without HOA insurance, they could end up pulling from reserve funds and then needing to raise homeowner dues or having to use a special assessment to raise funds. The same thing could happen if there's no HOA insurance and physical damage occurs in a common area. Thankfully, that's where property protection comes in. If damage occurs in a common area (and it's something that is covered) the HOA insurance can provide protection to help ease the financial burden to fix or rebuild. You'll want to see what your actual HOA insurance covers though, because some may exclude certain events such as fires, floods, hurricanes, or earthquakes. It's important to look over the policy and see that it provides adequate protection for your HOA needs. This may require buying additional coverage to ensure that the right protection is in place.
Additional Protections to Consider
While we're talking about additional protections, you may also want to see if your HOA has criminal protection, D&O insurance, and umbrella insurance. Criminal protection could provide coverage in case of theft or fraud from volunteers, vendors, or others. Directors and officers (D&O) insurance helps protect the board members if a homeowner files a suit against one or more of them. And umbrella insurance can provide additional protection to help HOAS avoid exceeding what a policy limits.
A Quick Note About HOA Insurance Costs
When it comes to the cost of HOA insurance, this can vary significantly because the cost depends on various factors. The property size and location will be two of the biggest determining components in creating the right price.
What Homeowners Should Know
Homeowners may be curious why it's important to have HOA insurance along with homeowners or condo insurance. It's important to provide clear and effective communication so that homeowners know why this is essential and why part of their dues are going to HOA insurance. As mentioned above, homeowners and condo insurance only offer some protection, but they don't cover common areas. If a common area is damaged it could end up costing a significant amount. If adequate HOA insurance isn't in place, then it could take a long time to fix or rebuild, and it could become costly. Homeowners would essentially end up paying for the expenses after reserve funds were depleted, and then you'd need to rebuild the reserve fund. All, while the homeowners waited to be able to use that common area again. However, by paying dues toward HOA insurance now it helps ensure protection in case the unfortunate should happen. If someone were to become injured and sued the HOA, this could also deplete reserves and increase homeowner expenses. When homeowners understand the importance of HOA insurance and the differences between it and homeowners/condo insurance, it can help them feel better paying for the extra protection.
Make Sure Your HOA Insurance Policy is Up to Date
Now if you're a part of the board, it's important to ensure that your HOA insurance is up to date and has good protection. Avoid simply renewing it when it comes time to do so. Instead, do some research. Ask questions. Make sure that you know what's covered and what's excluded from your policy. This will help ensure you're properly protected if something unexpected should happen.
If you'd like assistance managing your HOA, please reach out to us. We're happy to help things run smoothly. Learn all about us by visiting our website today.When choosing the right HOA insurance, it's important to take into account what coverage it provides. Most HOA policies provide protection under two basic areas: liability coverage and property protection for common areas. Learn more about this in our latest blog.