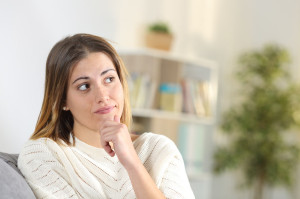 Is homeowners or condo insurance necessary if a person lives in an HOA? The answer is yes. This is because the HOA or condominium's master policy won't cover everything.
An HOA master policy will cover the shared areas in an association. However, it won't cover personal belongings or a detached home's property. In a condominium, the master policy will vary. Bare-walls policies will only cover the actual structure and includes things within the walls such as wiring, insulation, and plumbing. Another type of policy, called All-in Coverage, will include all of that as well as coverage for things that are built-in such as countertops and appliances. A third type of policy, called Special Entity, will typically cover the interior but not any modifications made to it. When purchasing either homeowners or condo insurance, it's important for community members to get to know the association's master policy. This can help them better understand what is covered by the association while also knowing what they need coverage for.
While an association's master policy typically only provides liability protection and property damage coverage for shared areas, having a separate policy can help ensure that a homeowner or condo owner has the protection they need. Here are some of the areas that can be protected in one of these policies:
Personal Property Coverage
This type of coverage offers protection in case personal property would be stolen or damaged. This is not something that a master policy will cover, so it's essential that everyone living in associations have this protection. Remember to consider the value of your personal property to determine how much coverage you require.
Loss Assessment Protection
This is important if you live in an association. While the association's master policy will have protection for shared areas, a situation could arise when there isn't enough coverage to take care of the total bill. If an association runs into a situation where more money is needed to cover the claim, it may need to put forth a special assessment to collect enough money to cover the issue at hand. If a member has loss assessment protection, it may help cover the member's special assessment costs.
Liability Coverage
This type of coverage helps to protect the insurer in case someone would get injured on their property or another person's property would be damaged accidently. A homeowners insurance policy would need more coverage since it would need to cover the interior and exterior of the property. However, condo insurance would only need to cover liability within the unit, since liability should be covered in shared spaces by the association's master policy.
Dwelling Insurance
This type of insurance helps protect the insurer in case there is damage to the structure of the home or any other attached buildings/structures on the property. For homeowners, the policy will typically cover things like "the roof, foundation, floors, doors, windows, and walls… and also generally includes anything attached to the structure, such as garages, porches, decks, and built-in appliances or fixtures." However, for condos, it's a little different. If a member lives in a condo association that doesn't cover the built-ins, such as cabinets and appliances, then dwelling coverage may be needed. Although, these members will not need the full coverage that homeowners require.
As you can see, homeowners and condo insurance do vary a little from each other, but both offer the protection needed to fill the gaps that an association's master policy won't include.
Now, it's important to keep in mind that there will be specific situations that are covered under insurance. Insurers may find that not every type of incident is covered. For example, you'll find that under liability protection that it's only accidents that are covered, nothing that is done intentionally. And under personal property and dwelling insurance, there will be a list of perils that can be covered. Floods are typically not covered under standard insurance and would require additional protection if desired. However, things like fire, frozen pipes, theft, wind damage, or hail damage will probably have coverage. Also, even though water damage from a flood isn't typically included, insurers can usually make a claim if it's a result of faulty plumbing, an appliance, or an air conditioning unit.
Insurers will find the cost to vary a good degree, depending on several aspects. The location will play an important factor in determining the cost; other things that will be considered include the value of the home/unit and how old it is. And as everyone knows when shopping for insurance, different providers will come at varying prices as well. It's a good idea to look around and compare prices. And while it's important to find a policy that is within the insurer's budget, it's also essential that the insurer receives the coverage they need.
A couple quick side notes to keep in mind, if a person owns a townhouse in an HOA, the insurance is typically similar to condo insurance. If you rent in an HOA, you won't need homeowners or condo insurance, but rather renter's insurance (we did another blog on this, so please check out our other posts).
Thanks for taking time to read this blog and learn about homeowners and condo insurance policies. If you'd like to find out more about us, please check out our website. We are a trusted and experienced community management group.