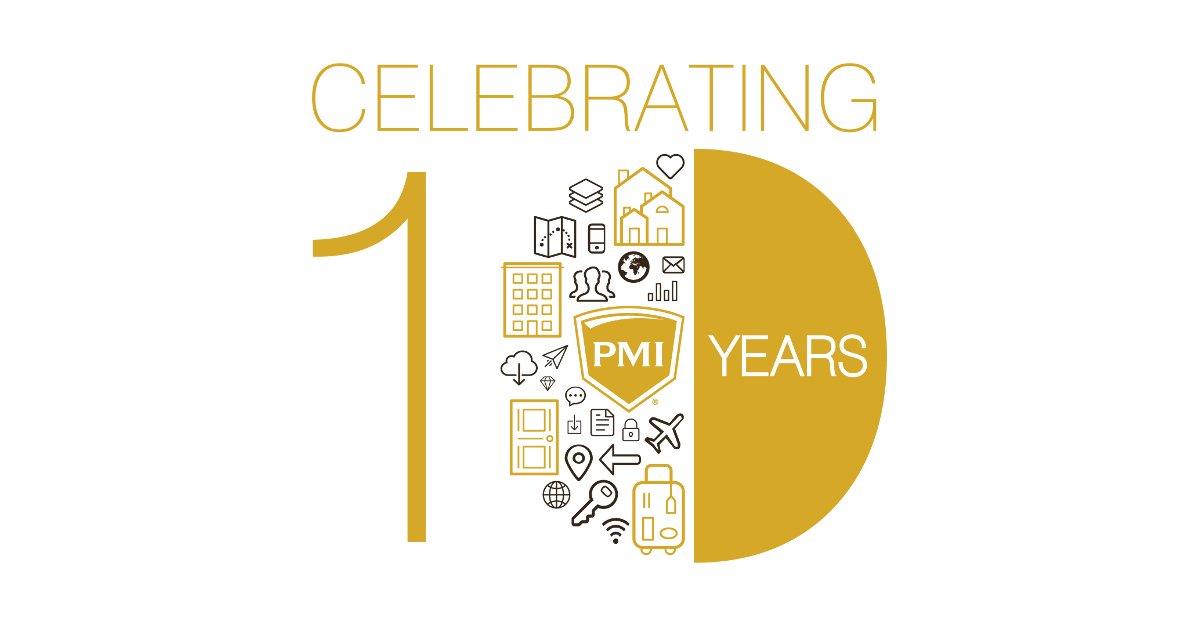 LEHI, Utah, July 31, 2018 — Founded in 2008, Property Management Inc. (PMI) celebrates its tenth anniversary by devoting its time-proven methods of property management franchising to continuing to serve tenants, managers and real estate investors. PMI has offices throughout the United States, as well as in Costa Rica and Puerto Rico, and introduced its groundbreaking 4 Pillar management platform, which includes training, software, support and marketing in the four major property management arenas; residential, commercial, association and vacation rental.
Founded in Utah, The PMI franchise model was built from the ground up by its original founders and has now expanded to a network of over 200 offices managing more than $7 billion in assets. PMI is frequently recognized for its leadership in the industry, ranking as best in category in Entrepreneur's Franchise 500 in 2017 and 2018, while also being named on the Inc. 5000, and ranked among the Top 100 Global Franchises by Franchise Direct in 2017.
Reflecting on the early years of PMI, President Steve Hart said "When we began PMI in 2008 it was only a vision, we wanted to do something in property management that hadn't been done. After the mortgage meltdown, real estate lost its appeal except for the property management sector. Because it was insulated from market ups and downs, a property management business could create reliable income with growth potential if the right tools were available." Based on this premise, Hart created the PMI property management franchise model.
"If I had had something like PMI twenty years ago when I became a property manager I would have not only been a much better property manager, I would have been able to grow my business faster and without as many mistakes along the way," added PMI Vice-President Brian Birdy. "PMI brings together everything a property manager needs to hit the ground running right from the start."
Visit propertymanagementinc.com to learn more or reach out to PMI at info@propertymanagementinc.com.
About Property Management Inc.
Property Management Inc. is a property management and real estate services company providing leading-edge technology, training, systems and support to more than 200 franchises. The PMI network manages more than $7 billion in assets globally and is recognized as a leading property management franchise. Its innovative franchise program provides the only platform that unifies the four pillars of property management: residential, commercial, association, and vacation. PMI is currently named on the Inc. 5000, Entrepreneur's Franchise 500 list as "Best in Category" winner for 2017 and 2018. Additionally, PMI is ranked as one of the Top 100 Global Franchises in 2017 by Franchise Direct. For more information, please visit propertymanagementinc.com .